End of Financial Year Market Update 2021
The tumultuous events of 2020 significantly affected the insurance market. According to KPMG's product level dashboard commentary at 31 March 2021, underwriting profitability to 31 December 2020 was negative $78 million compared to the previous 12 months.
The recent spending announcements in the federal budget suggest that continued economic stimulus will improve business sentiment and spending which in turn could ease pressure on the financial sectors. This would suggest increased earnings for insurers which could ease the pressure on pricing over the medium term.
Financial lines (professional indemnity and directors' and officers' liability) continues to be the most impacted class of insurance, with increases in premium common across a number of classes and relevant to industry type and or sector. Rate increases of 22% are common, however for some professions there has been a tripling of premium and excess.
Commercial property also continues to be impacted. Of particular note are losses of $1.5 billion, attributed to the COVID-19 business interruption test case, and losses of $8 billion, resulting from storm and flood events occurring throughout the 2020 financial year and the recent March 2021 events.
There remains uncertainty in the global economy and consequently further losses which may materialise. This is reflected in the rising risk-free yield curve which will spark, we assume, further uplift in premiums on long-tail policies.
Analysts have predicted that market conditions will continue to harden through 2021 and begin to stabilise in 2022. Our experience and feedback from insurers suggests new capacity and more aggressive business plans from existing market participants are emerging.
It may just be that 30 June 2021 could be where the "insurance clock strikes 12", meaning that the hard market conditions may start to ease. Since our last insurance market update we consider the time has changed to 11:00.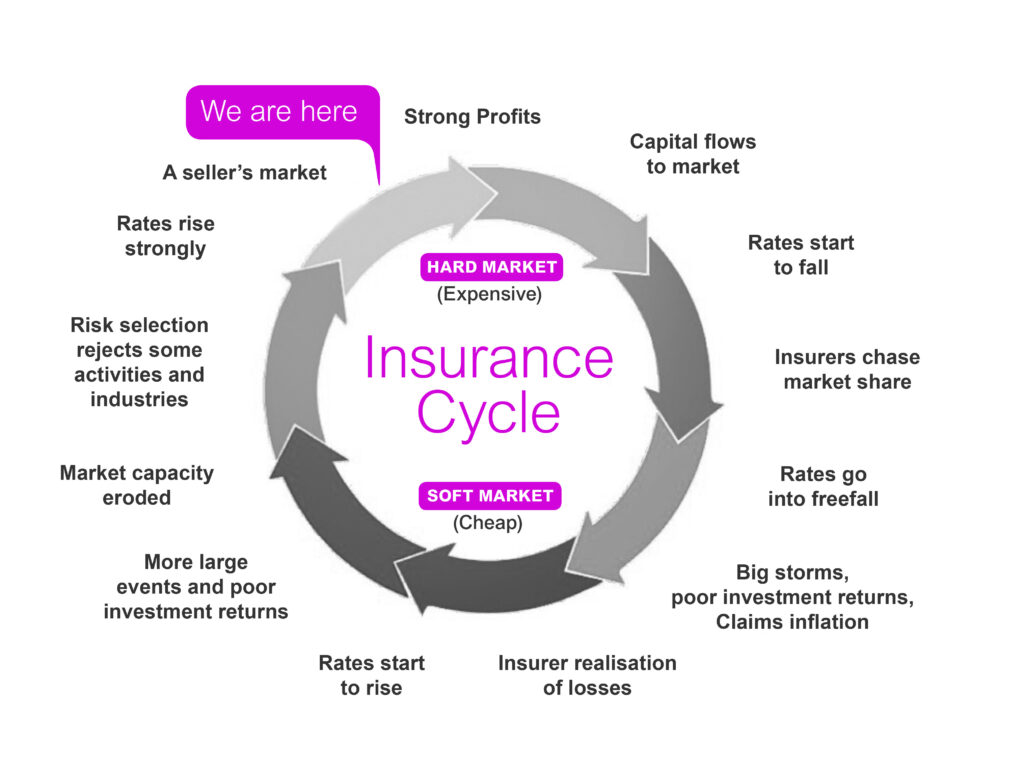 For a more in depth market update by product class, profession and industry, please see our reports below: