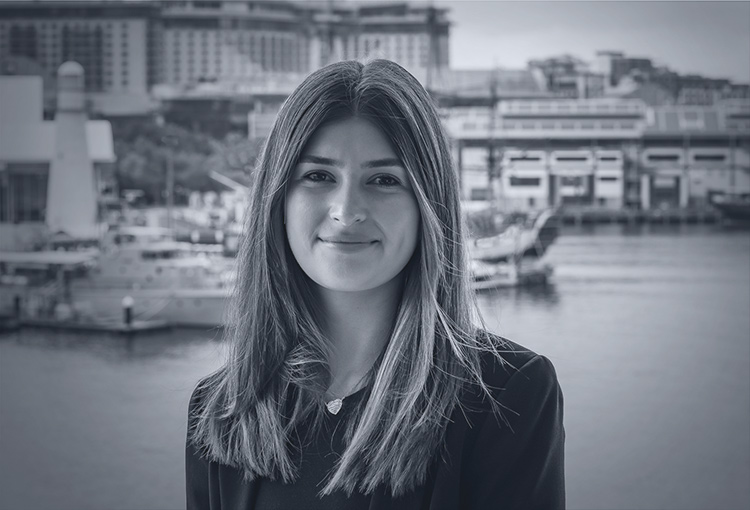 ADMINISTRATION ASSISTANT
Tessa Zaikos
Coming from a background in hospitality, Tessa has recently entered the insurance world with excitement and eagerness to learn as much as possible.
Tessa is the office administration assistant and the first face of the business, in Bellrock's Sydney office. In her role, she is responsible for the day-to-day management and execution of administrative functions, providing support to the Bellrock team.
A natural fit for Bellrock's culture, Tessa's positive and proactive approach to her work and engaging personality make her a valuable asset to the team.